Decorative Brass Wire Cloth
Decorative brass wire mesh is a copper + zinc alloy wire fabric, a new type of decorative material for inner and outer of buildings. Brass and copper wire mesh can be used in wall decoration, ceiling, partition, metal curtain, elevator inner decoration, furniture decoration and window glass inner-layer fillings.
Copper or brass decorative wire mesh is made of copper wire or brass wire.
Decorative woven wire mesh is woven with copper alloy wire, copper wire, stainless steel wire, etc. The product can be supplied with the color of the original metal, or painted into bronze, copper, gold and other metallic colors.
Woven decorative mesh fabric offers a good three-dimensional effect, and shows charm under the illumination of light. It is a versatile decoration material for modern hotels, restaurants, exhibition halls, etc.

Benefits: Decorative wire cloth can be used in decorating spacious public building, also a small site. The natural metal color changes with the light and the emission effect of the metal mesh, the chaotic and changing visual effect can reflect the creativity of the designer. Installation and application of decorative wire mesh is not restricted by space and the installation is simple.
Our brass mesh product can be used in facade construction, protective guardrails, parking garage facades, sound absorption and sun protection. Because of the weaving procedure, extra long panels can be fixed from grand floor to the roof. Unusual facade designs can be realized with decorative mesh grilles.
Decorative Woven Wire Mesh specification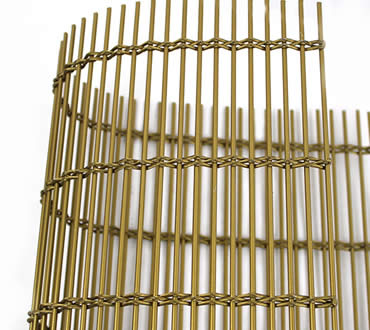 Brass mesh netting, creative weave with wire rope and rod, for elevator cladding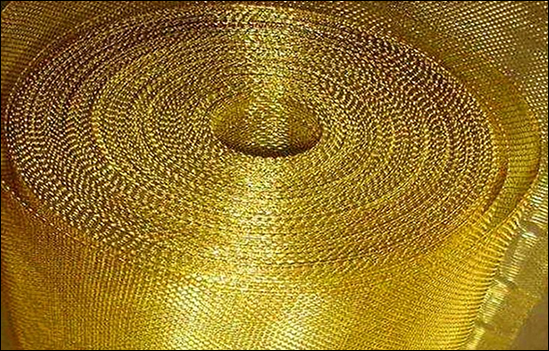 Brass wire mesh, plain woven with square hole, used in furniture decoration
Decorative Brass and Copper Drapery Mesh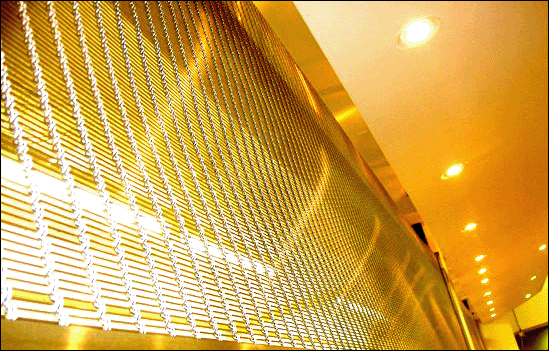 Brass architectural mesh drapery, creative weave, used for interior decoration
Antique Brass and Copper Decorative Mesh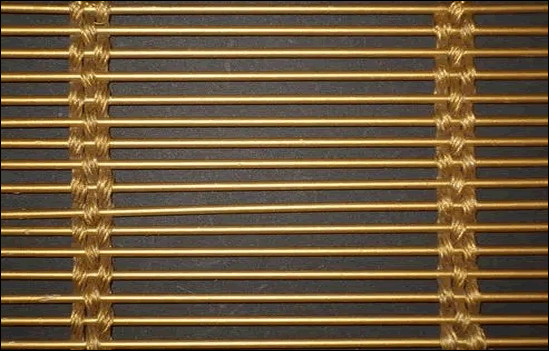 Brass color metal drapery of stainless steel wire rope, 2-4 pieces in a group, one set at a certain interval, the interval and the thickness of the rope can be customized according to customer requirements, the weft wire is a single stainless steel rod, and each One at a certain interval, this interval is determined by requirement.
Spiral weave brass wire mesh curtain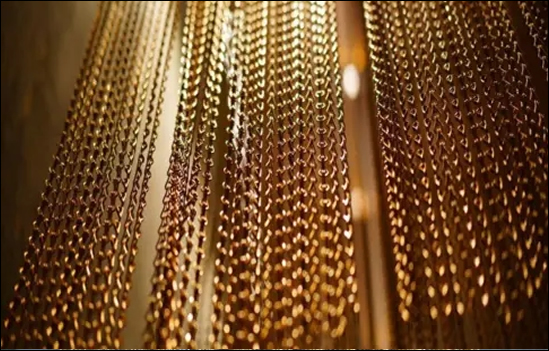 Fabric Type:Mesh fabric cloth
Feature:Beautiful, easy installing and packaging
Ring wire diameter: 1mm, 1.2mm
Ring diameter: 8mm,10mm
Color: Red/brass/silver/golden/yellow, etc
Width: Max:3000mm
brass metallic mesh ceiling
Metalic Mesh / Suspended From House Ceilings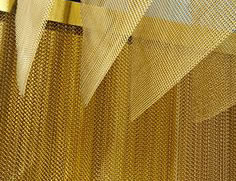 Weight: 9.76 Kg/m2
Open Area: 58%
Finish: Brass, Woven Metal Mesh Fabric
Max. Width: 1.52m
Thickness: 5.72mm